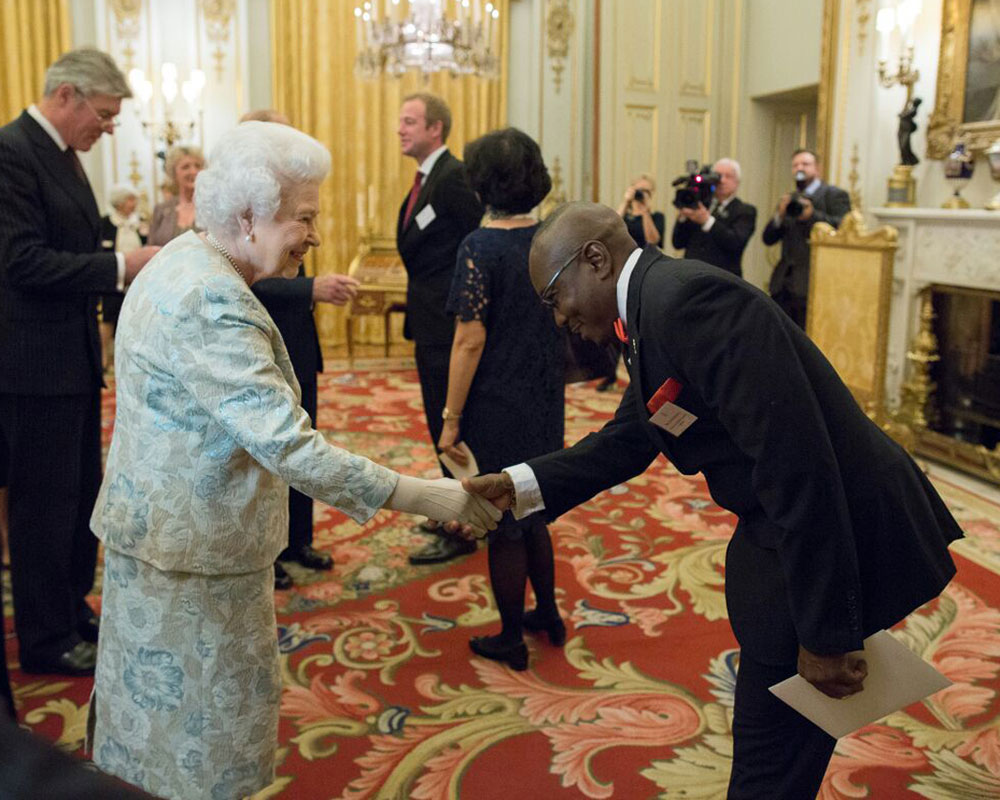 Justin Bakinga, National President RLSS Cameroon Branch, was among the honoured guests receiving a certificate of thanks from Prince Michael of Kent and was privileged to be presented to HM the Queen during the special ceremony at Buckingham Palace, London, on 22nd November to mark the 125th anniversary of the RLSS Commonwealth Branches.
During Justin's visit to the UK he has visited Stuart Thompson in Cromer to learn how to make and repair surf rescue boards, he travelled to Poole, Dorset to spend a couple of days at the RNLI College working with RNLI's International Development Team and visited Garry Seghers at Anchor House, STA headquarters.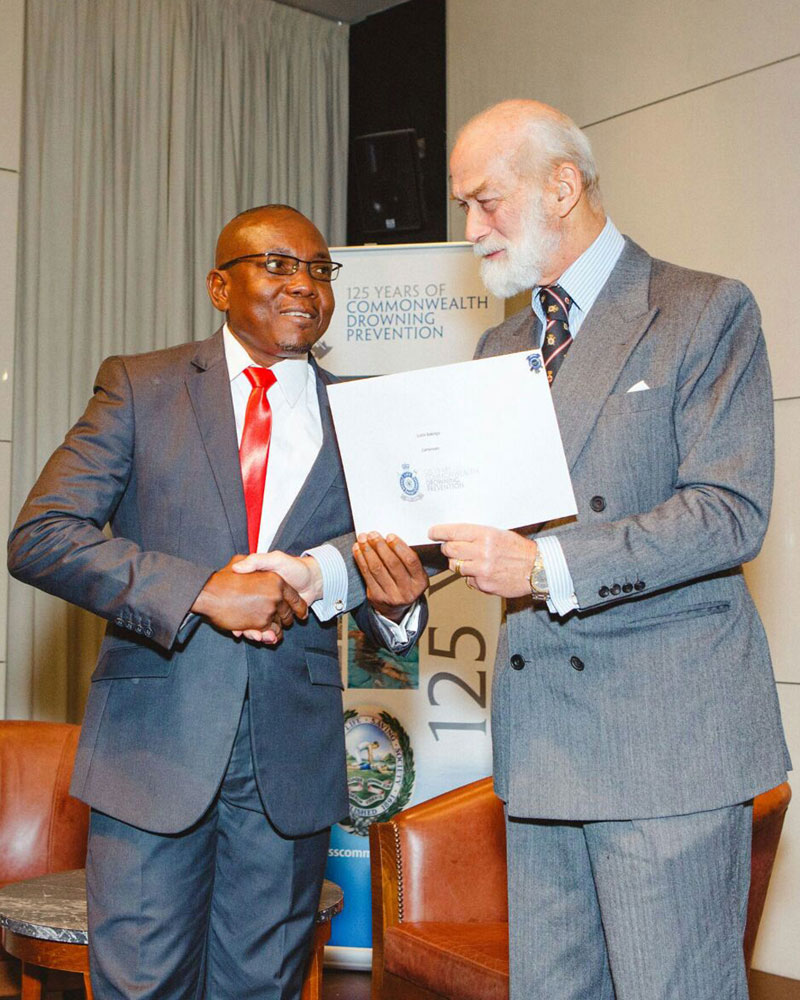 Justin and Garry attended the Aquatic Survival Working Group meeting held at the RLSS Headquarters in Broom to help with the future development of an implementation manual/online support for the Aquatic Survival Programme, which is being jointly produced by RLSS Commonwealth, RLSS UK, Nile Swimmers and IFSTA. A copy of Module 1 is available as a free download from our Resources section.